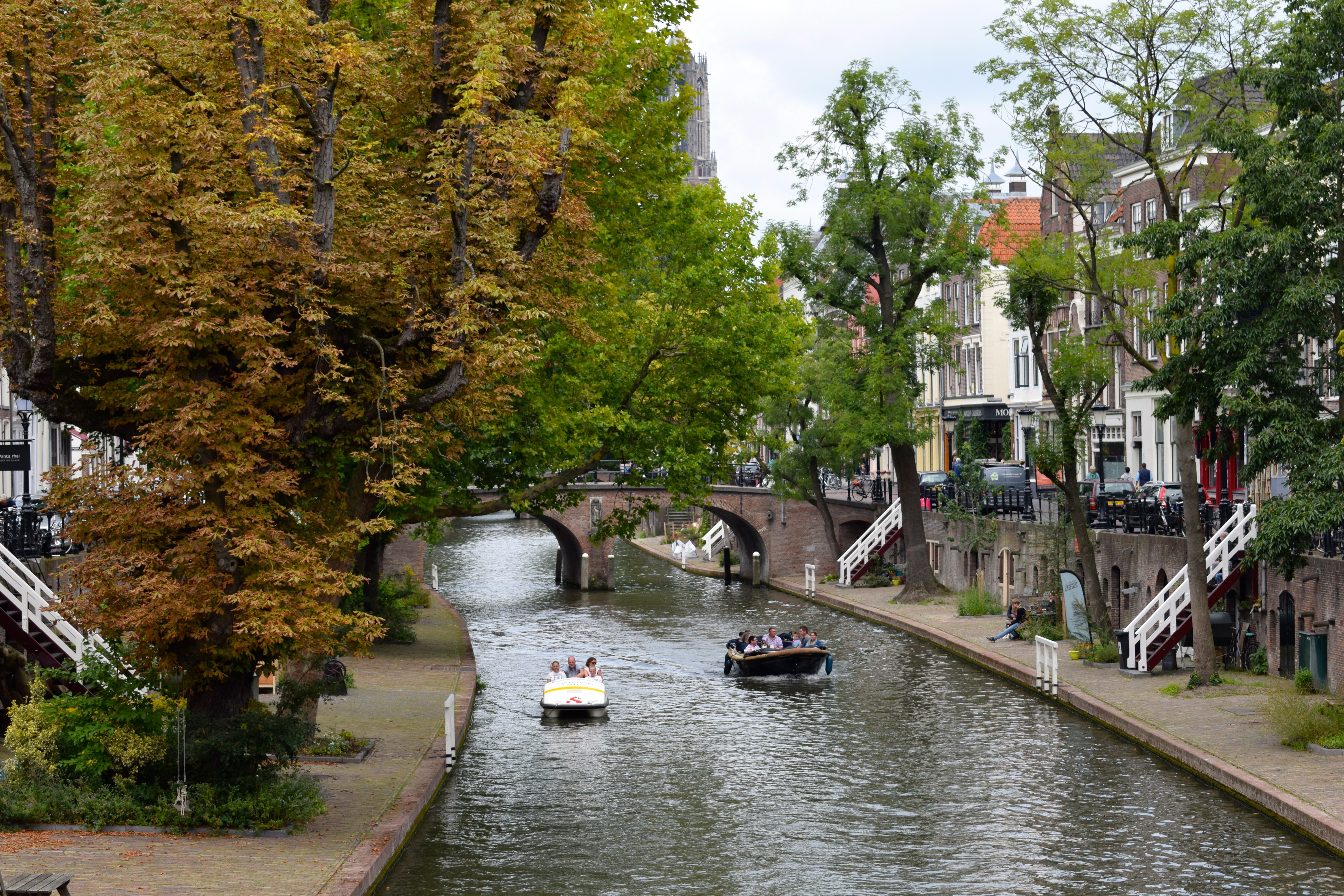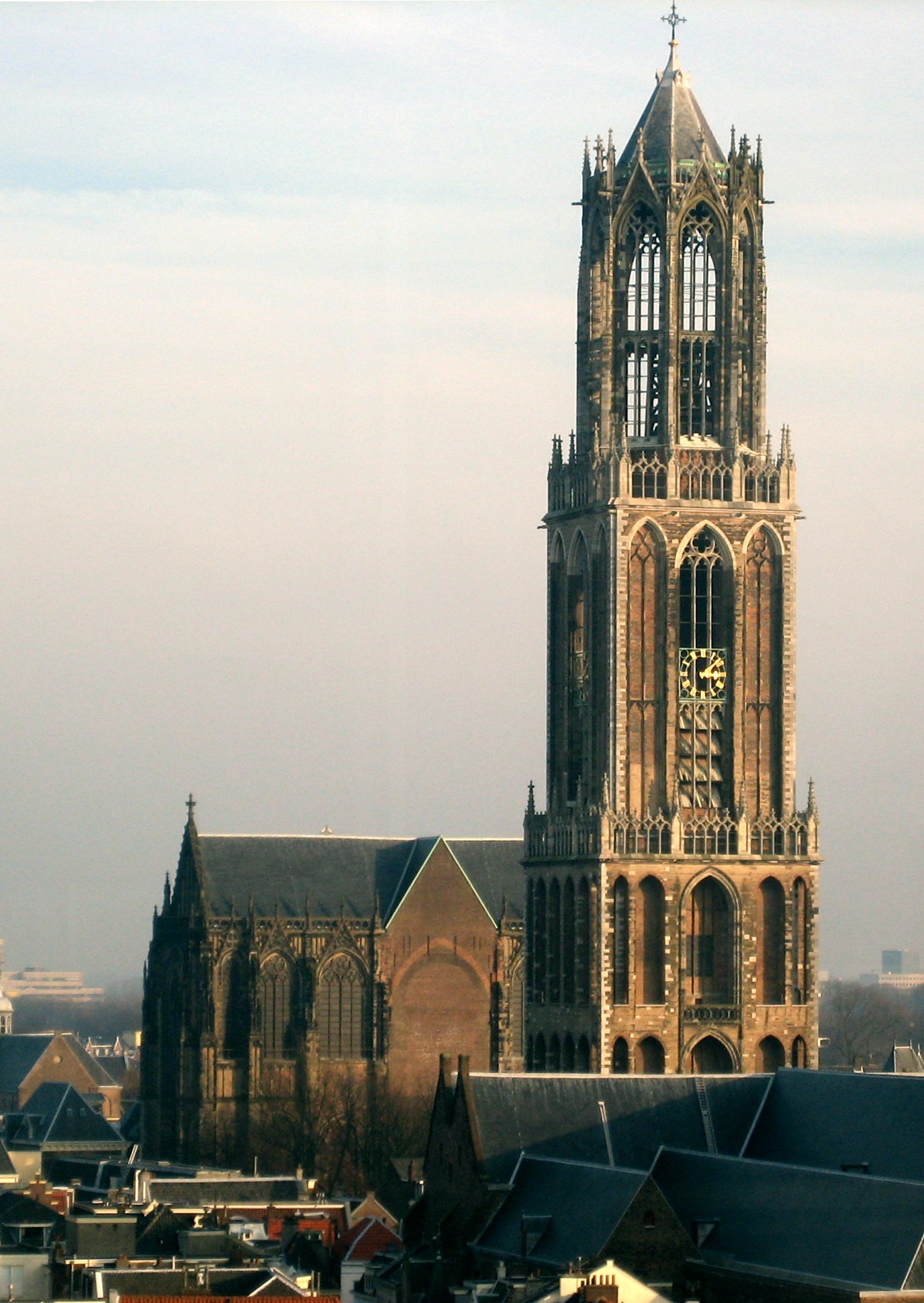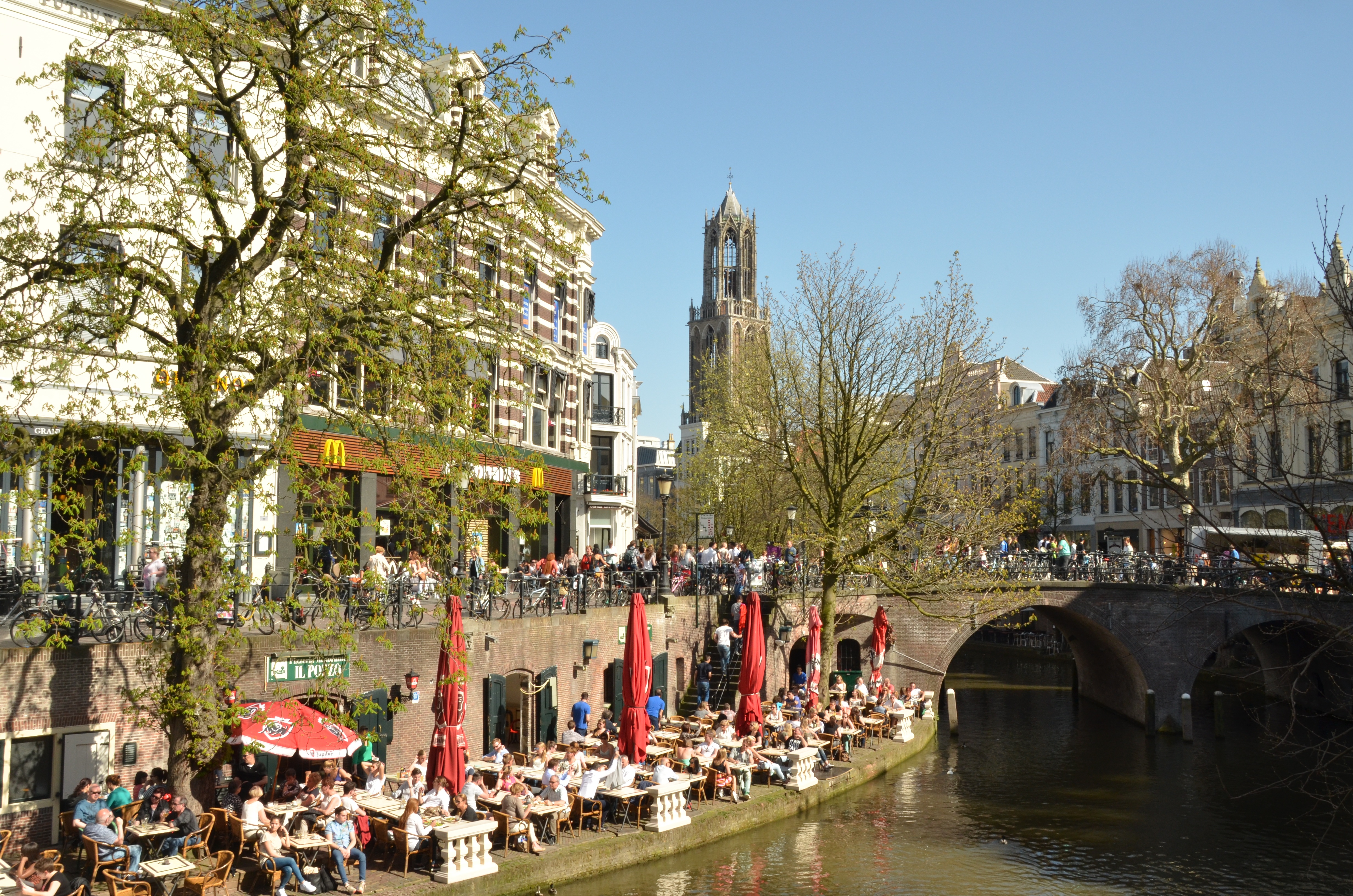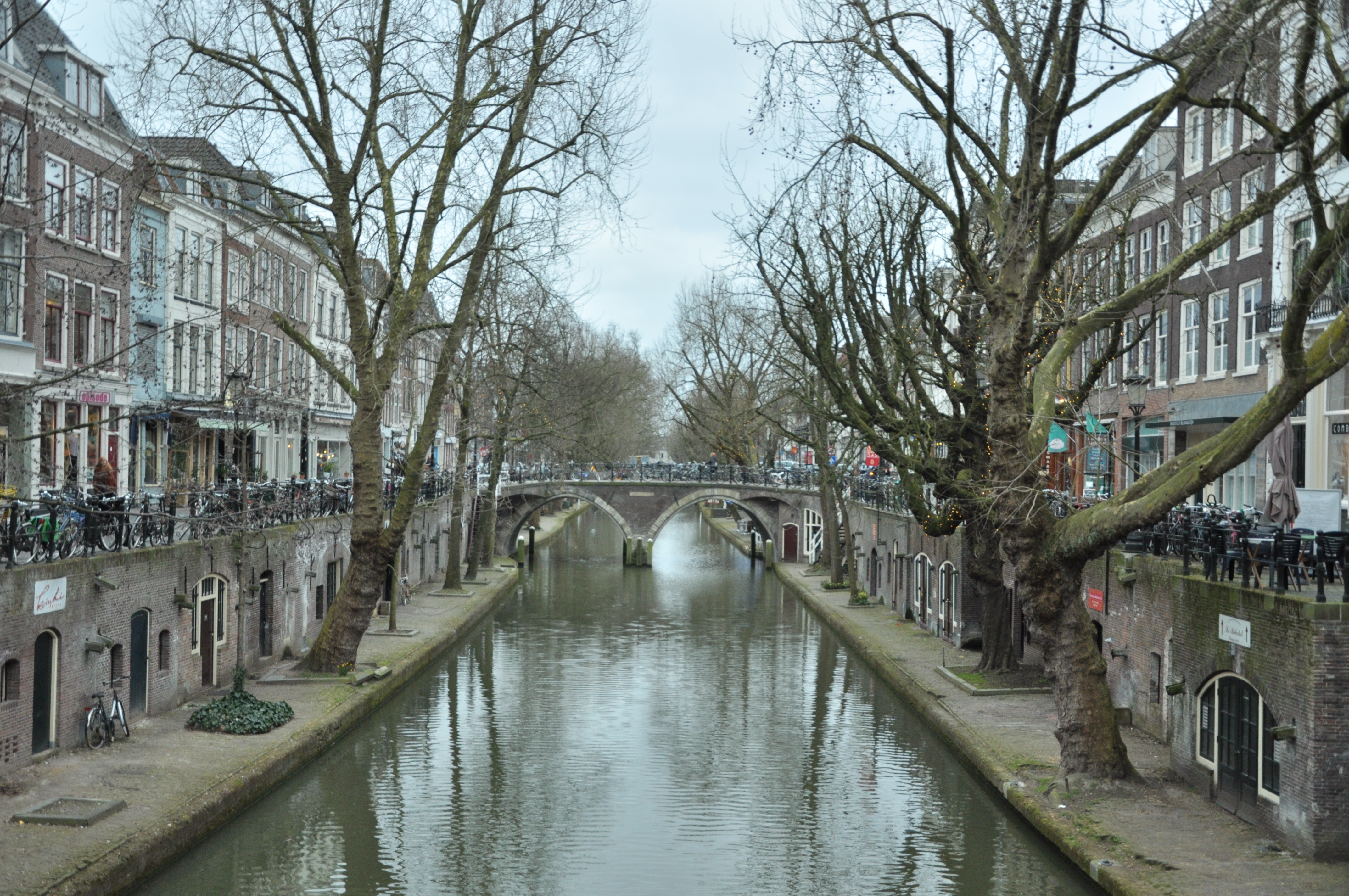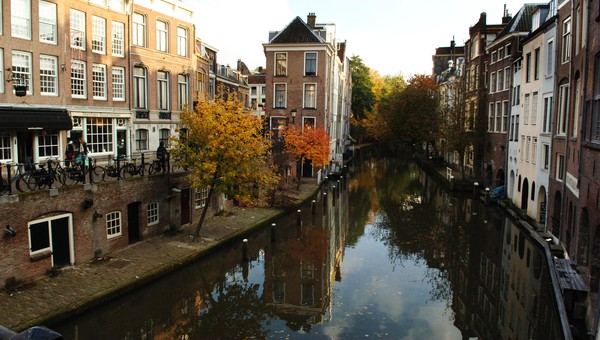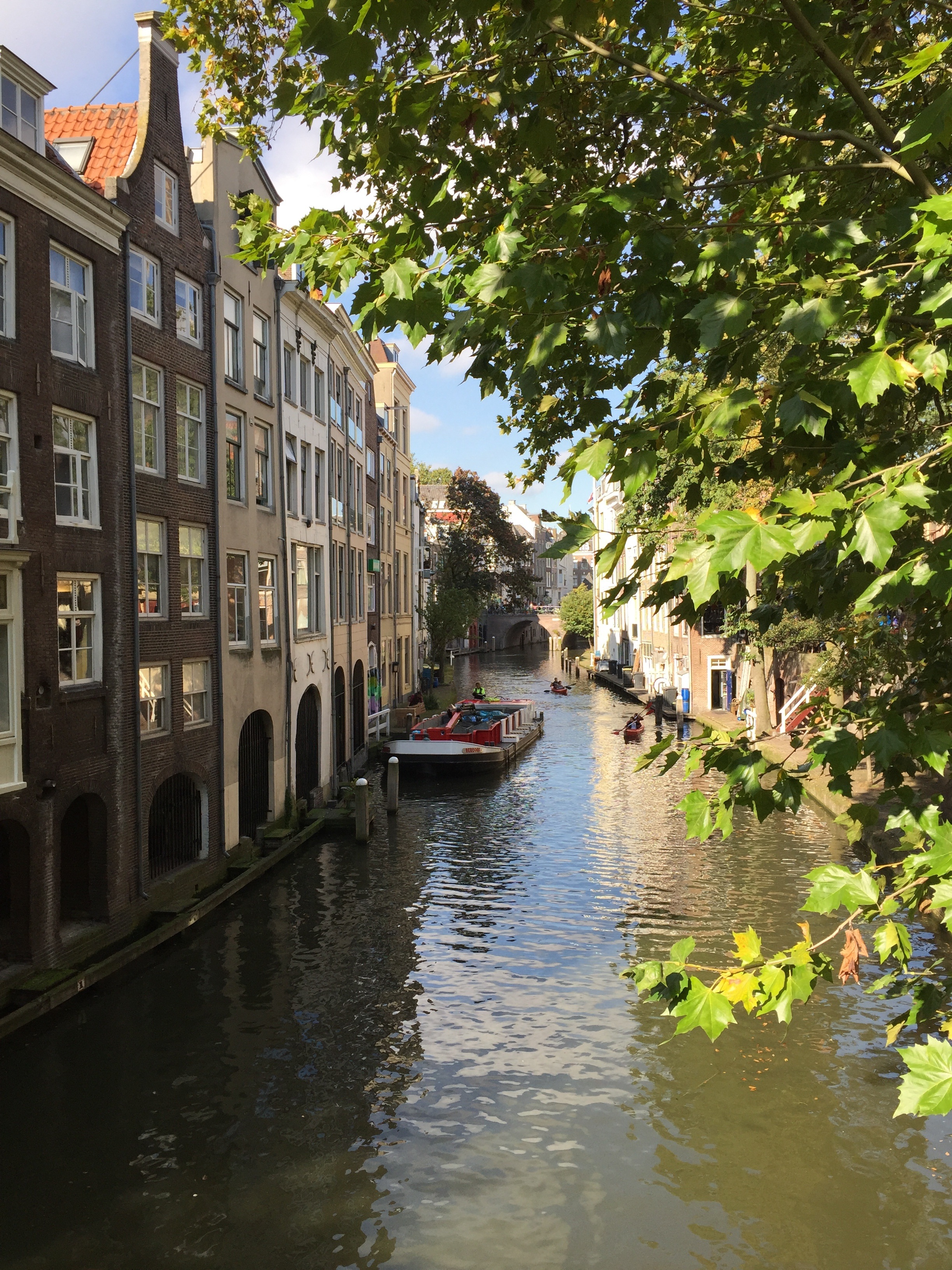 A convenient 30 minutes train ride brings you to Utrecht, a vibrant city with a medieval heart of 2000 years old, centuries older than Amsterdam! The Utrecht canals with their wharves and wharf cellars are unique in the world. Since Utrecht is a bit smaller than Amsterdam everything worth seeing can be explored on foot. Our guide will take you along Utrecht`s main canal and the 12th Century Oudegracht. The Oudegracht was made to change the course of the river Rhine through the city. The shipyards along the Oudegracht were built as lower second streets, just above the water level (and often flooded in those days!). Deep storage cellars continue underneath the canal houses today.
Nowadays, this area is the place for nice cafés, restaurants and trendy shops.
One block away you will see the impressive Dom tower, the highest church tower in the Netherlands. And a stone's throw away, the guide will lead you through one of the best museums of the Netherlands, the magnificent Centraal Museum, housed in a medieval monastery. Besides an interesting display of the 2000 years history of Utrecht, old and modern art of outstanding quality come together here. The Centraal Museum has works of Jan van Scorel, Abraham Bloemaert, Hendrick ten Brugghen, the Utrecht Caravaggists and the father of the world famous Muffy, designer Dick Bruna (1927 – 2017), who was a born Utrechter.
NOTE: Not on Mondays
Only 30 minutes from Amsterdam.
Check our 'triangle excursion' Utrecht - Amersfoort!